MiniScript Books
With these books you can learn MiniScript, Mini Micro, or computer programming in general. Even more are in the planning stages, so check back periodically to see what's new!
---
Introduction to Computer Programming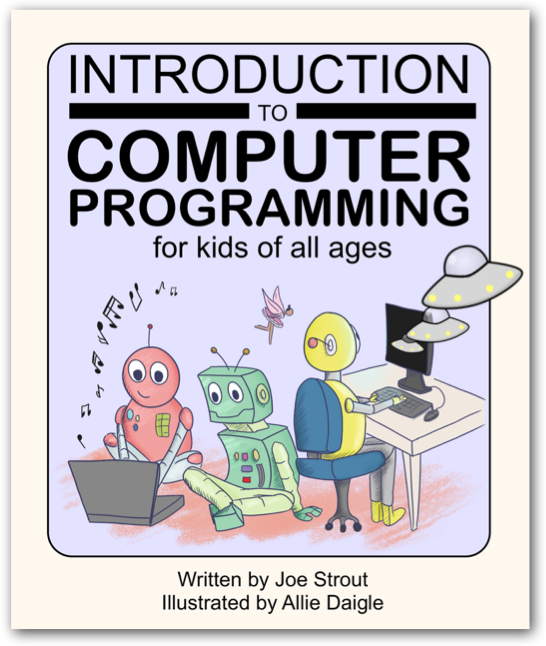 A friendly, colorful introduction to computer programming for kids of all ages. (54 pages.) Available in both paperback and Kindle.
Learn to Code in 30 Days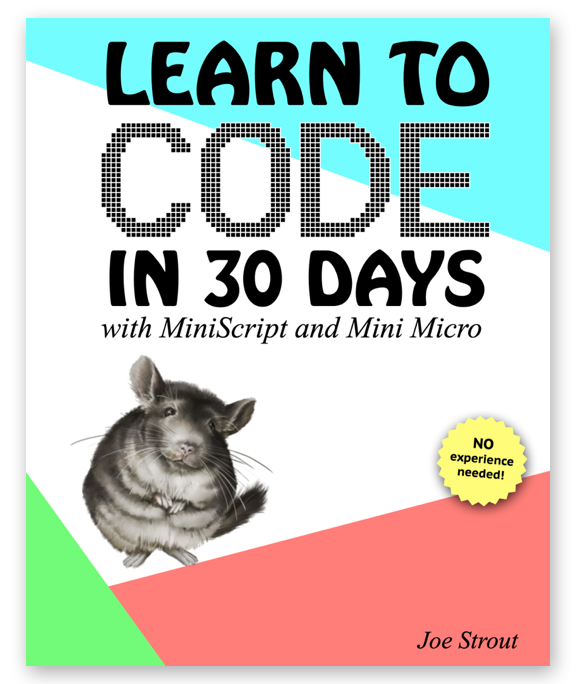 A step-by-step guide suitable for people who have never programmed before, or coders who want to get up to speed in MiniScript in a fun, engaging way. (386 pages.) Available in paperback or Kindle.
---
MiniScript Home Page
•
MiniScript Press